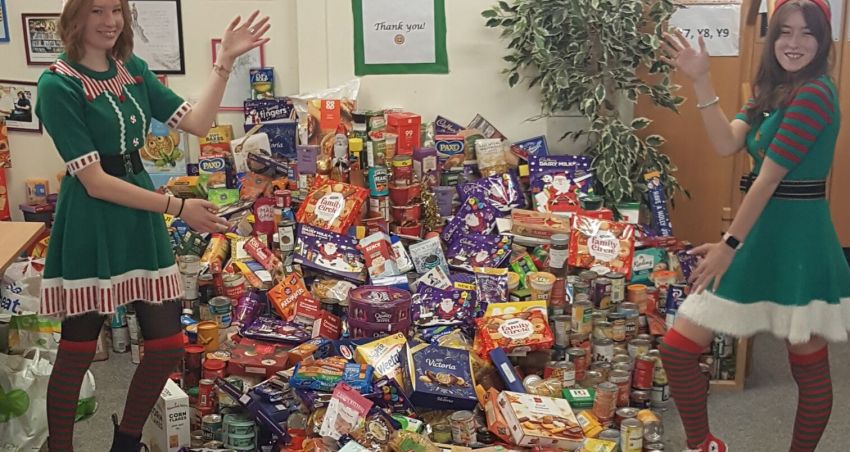 Students at Prince William School in Oundle donned their Christmas jumpers to support a food bank for families in need.
Instead of giving a cash donation for wearing their festive knitwear last Friday, students were invited to bring in donations for the school's food bank and staff were overwhelmed by the response.
Their donated food items will now be distributed by the Trussell Trust charity to support families in need of some extra help ahead of the Christmas period.
Headteacher Elizabeth Dormor said: "We were amazed by the response to our Christmas Jumper Day foodbank appeal. Rather than bringing in a donation, we asked our students to bring in something for our foodbank in return for wearing their Christmas jumpers and they certainly did us proud.
"Christmas can be an incredibly difficult time of year for many families, and foodbanks can make a real difference to those people.
"I'm incredibly proud of the kindness of our students and their families for their generous donations."