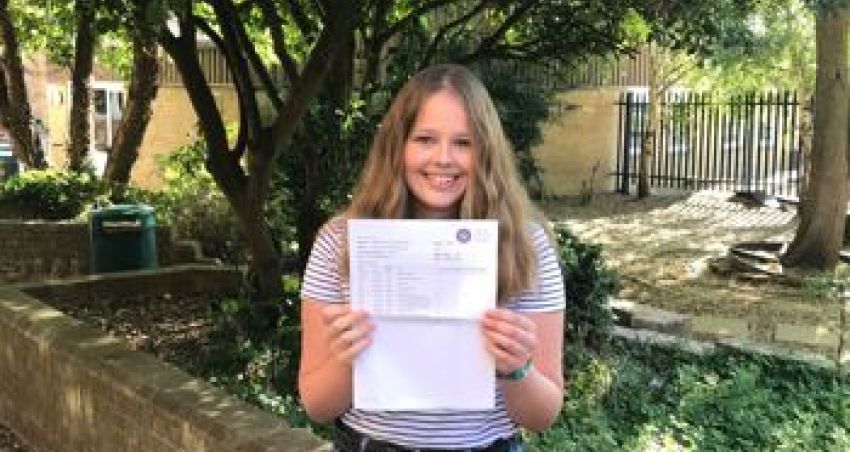 70% of students attained grade 4 or above in both English and Maths
45% of students attained grade 5 or above in both English and Maths
The attainment 8 score was 4.9, which is a measure of the average grade across all students and all subjects.
Among the school's highest achievers this year are:
Evie Bassett (7 grade 9s, 2 grade 8s and 1 grade 7)
Joshua Ridden (6 grade 9s, 4 grade 8s)
Lana Griffiths-Thompson (5 grade 9s, 2 grade 8s and 3 grade 7s)
Charlie Bennett (4 grade 9s, 3 grade 8s and 3 grade 7s)
Harry Mason (4 grade 9s, 2 grade 8s, 2 grade 7s, 1 grade 6 and a Level 2 Distinction)
Formal public examinations were cancelled because of Covid this year, so the grades awarded by the examination boards and are based on the teacher assessed grades that the school submitted. Each of these grades was based on the evidence of each students' work during the course and has gone through a rigorous internal and external quality assurance process.
Headteacher Elizabeth Dormor said: "I would like to congratulate all our Year 11 students on their fantastic results. They have had a tremendously difficult Key Stage 4, with both Year 10 and Year 11 being disrupted by national lockdowns, and uncertainty about what form the assessments would take this year. Our students have demonstrated superb resilience and they should be very proud of the results they've received today, which reflect their hard work. I would also like to thank all our fantastic staff for their hard work and the support they have given our students".
"I wish all our students the very best of luck in their next steps, whether they are continuing their studies with us in the sixth form or choosing another learning or vocational path."
There are still Year 12 places available at Prince William School for September. To find out more, visit the website www.pws.emat.uk or call the school on 01832 272881.