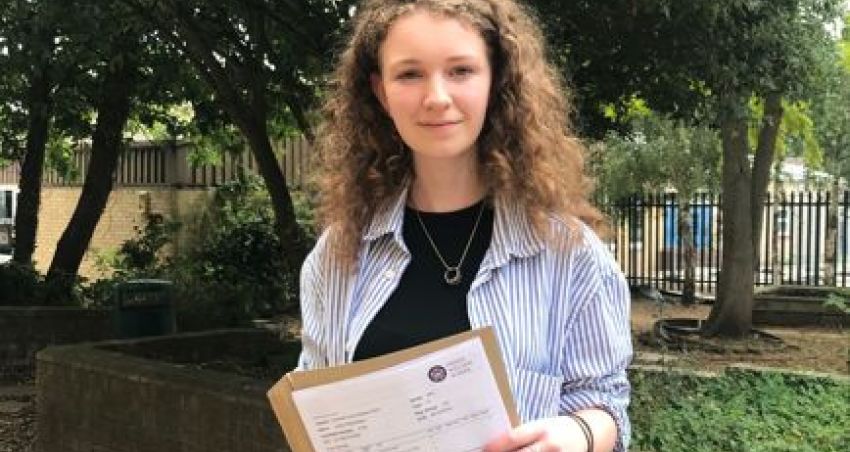 Students at Prince William School have achieved an outstanding set of A level results, despite the disruption to their studies caused by Covid-19
34% of all grades were A*or A and 83% were A* to C.
Highest attaining students were:
Lucy Seymour: 3 A*s and A* in EPQ
Emily Robertshaw: 2 A*s, 1 A and A* in EPQ
Molly Beverly: 3 A*s
Leah Longfoot: 3 A*s
82% of the cohort applied to go to university and 98% have attained the grades they needed to secure their place, including some who have had to overcome extremely difficult personal circumstances. Students are going to read a range of subjects, such as English, Engineering, History, Law, Medicine, and Politics, at a variety of universities including Birmingham, Bristol, Liverpool, Nottingham, Sheffield, and Southampton, and Emily Robertshaw is going to Cambridge University to read Law.
Headteacher Elizabeth Dormor said:
"We are delighted to be able to announce another excellent set of A level results. It has been another incredibly difficult year and our students have had to have tremendous resilience. The grades they have received today demonstrate their hard work and dedication to their studies during their time in the sixth form here at Prince William School."
Ms Minoughan, Director of Sixth Form said, "I'm delighted that our Year 13 students have a set of results of which they can be very proud, and that the vast majority of them are able to go on the post-18 pathway of their choice."
Formal public examinations were cancelled because of Covid this year, so the grades awarded by the examination boards and are based on the teacher assessed grades that the school submitted. Each of these grades was based on the evidence of each students' work during the course and has gone through a rigorous internal and external quality assurance process.
There are still Year 12 places available at Prince William School for September. To find out more, visit the website www.pws.emat.uk or call the school on 01832 272881.