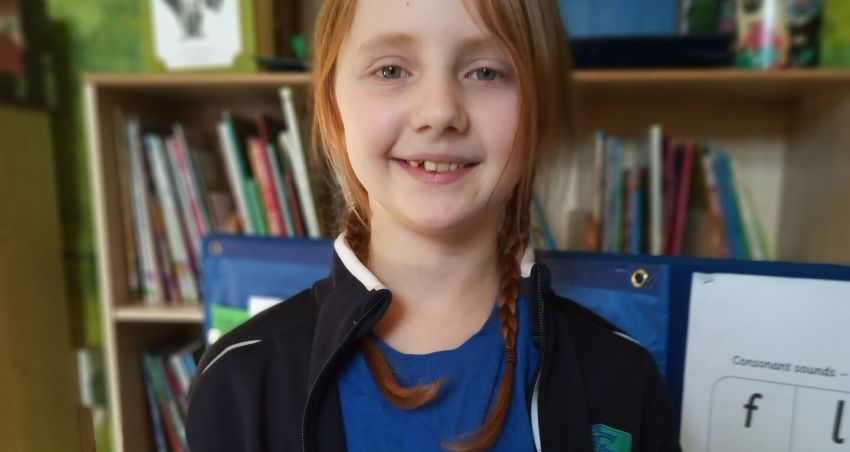 Stimpson Avenue Academy pupil Eliza Lubicz slept in a makeshift shelter in freezing temperatures to raise money for a charity that supports homeless people.
Year 6 pupil Eliza took part in the Big Sleep Out on Friday (February 3rd) at Overstone Scout Activity Centre to raise money for the Northampton Hope Centre.
She had to build her own shelter out of cardboard and then spend the night sleeping it in.
Eliza said: "We were able to take as much cardboard and tape as we could carry and then use it to build our own shelter. It was really cold and when I woke up there were lots of spiders!
"Sleeping there all night in our shelter gave us a feeling of how homeless people live. I feel very bad for them, especially in the winter when it can be totally frozen, but they have to sleep like that every night.
"I feel very lucky to have a warm bed to sleep in."
Eliza took part in the Big Sleep Out with Northampton Scouts, who have raised more than £4,000 for the Hope Centre.
Stimpson Avenue Academy head of school Luci Clapton said: "We are all so proud of Eliza and what she has done to raise awareness of homelessness. Eliza perfectly represents the values and ethos of Stimpson Avenue – to care about and support those within the school and the wider community. Well done Eliza!"
To support Eliza's fundraising and make a donation, visit https://www.justgiving.com/fundraising/27thnorthamptonscouts.