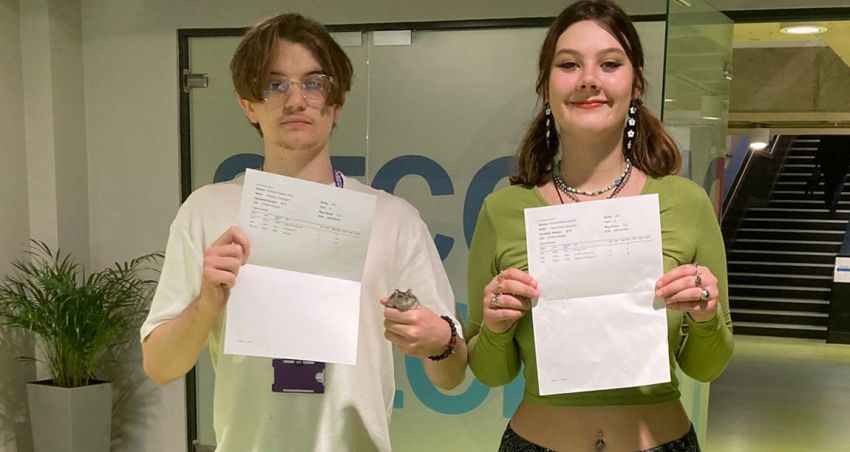 Students at Northampton International Academy (NIA) are celebrating this year's post-16 results.
This is only the second year that the school has received A-Level and Level 3 BTEC results since its first-ever sixth form intake in 2019.
The results mean that many NIA sixth formers have secured places on higher education courses including medicine at Aston University, nursing at Keele University and biochemistry at the University of Herfordshire.
Top individual performers include Glirstar John de Britto who achieved A*, A* and A, Ellie Griffiths who achieved A*, A, and B and Daisy Clarke who achieved A*, A, C and Distinction.
Executive Leader for the school Fuzel Choudhary said: "Today's results are an excellent example of the hard work and dedication shown by students and staff at Northampton International Academy. Well done to you all, and we send our students best wishes for whatever they go on to do as they move on to the next stage of their lives."