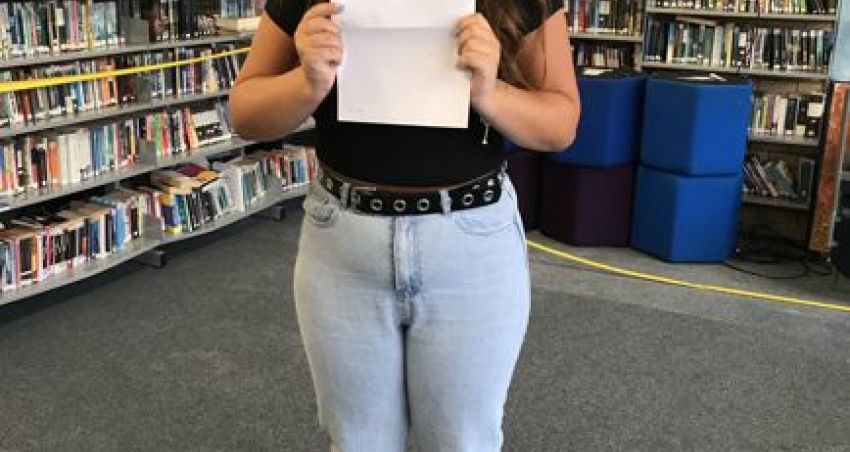 Students at Prince William School have achieved an outstanding set of A level results, despite the disruption to their studies caused by Covid-19.
Of all grades awarded, 26% were A*or A and 79% were A* to C.
Highest attaining students were:
Timothy Brazier: 3 A*s
Laura Hannah: 3 A*s
Sydney Thomas: 3 A*s
These 3 students have all been offered places to study at Cambridge University.
Because students were unable to sit exams this summer, the results they received today were calculated grades. These are grades based on what teachers submitted as the ones they considered the students would have been most likely to have achieved had exams gone ahead which were then moderated by exam boards using a statistical algorithm.
Year 13 students have not been in lessons since March when schools were closed by the Government, but were able to return to Prince William today (Thursday) to collect their results at a specified time slot.
Headteacher Elizabeth Dormor said: "I'm pleased we were able to give students the opportunity to come in to school today to receive support from staff as they collected their results."
"This has been one of the most challenging academic years imaginable, but I'm delighted that our Year 13 students have a set of results they can be very proud of and that the vast majority are able to go on the post-18 pathway of their choice."
"The grades they've received today are a reflection of the learning they've done throughout Years 12 and 13 and demonstrate their hard work and dedication to their studies during their time in the sixth form here at Prince William School."
There are still Year 12 places available at Prince William School for September. To find out more, visit the website www.pws.emat.uk or call the school on 01832 272881.
Pictured below are students Sydney Thomas and Timothy Brazier.