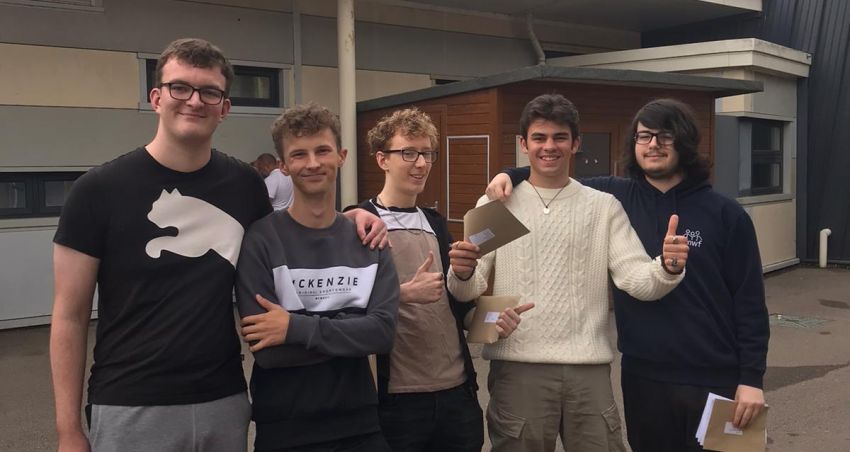 Staff and students at Prince William School in Oundle are celebrating after receiving outstanding A level results today (Thursday 18th August).

28% of the grades awarded were A*/A, up from 24% in 2019, the last year that results were based on students sitting exams, 80% were A* - C, and the overall pass rate (A* - E) was 98%.

These are the best Key Stage 5 results the school has had, excluding the Centre Assessed Grades and Teacher Assessed Grades of 2020 and 2021, and the school is delighted that so many students are able to go on to pursue their chosen next steps because they have attained the grades they needed.
Some of the school's top performing students include:
Florrie Loseby 3 A*s and an A
Phoebe Stimpson 3 A*s
Isabelle Tyler 3 A*s
Bethany Dodman 2 A*s, an A, and a B
Archie McDonald 2 A* and an A
Isabel Frampton 1 A*, 2 As, and a Distinction*
Oakley Read 1A* and 2As
Rosie Leuchars 1A* and 3 As
Anna Beaton 4As
Erin Culhane 4As
The school is particularly delighted that in Drama, English Literature, English Language and Literature, Further Maths, History, Music, Politics, Textiles, and Spanish 100% of students attained A* - C.
Headteacher Liz Dormor said: "For this particular cohort to attain such great results is a fantastic achievement because they were the first to come to Prince William School as year 7 students, following the change from the 3-tier system to the 2-tier system plus the pandemic meant they also did not sit GCSEs exams two years ago, so have far less formal exam experience than other year groups. They have shown exceptional resilience and determination to succeed and we are very proud of them.
"I'd like to offer my sincere congratulations to all of our Year 13 students on their results and wish them to very best of luck as they leave Prince William School to go on to university or the next step of their choice."