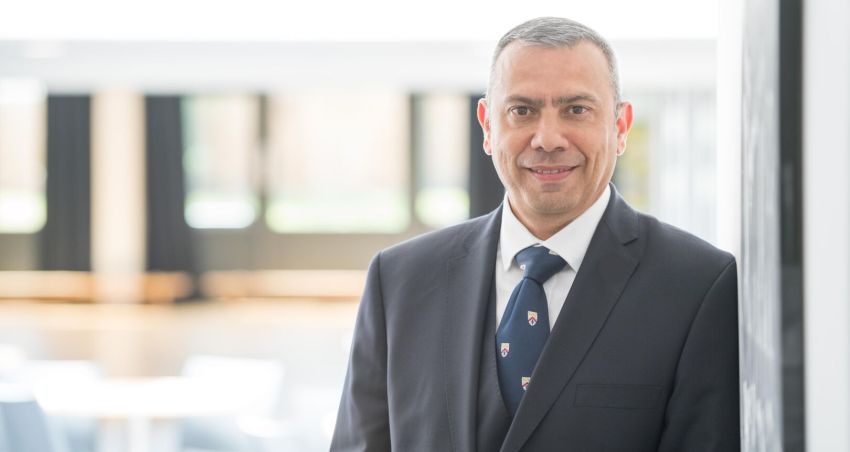 A new headteacher has been appointed for Northampton International Academy.
Martin Serrao will join the school in January, working alongside the current interim executive headteacher Jane Hadlow until he is fully established.
Throughout the recruitment process the representative groups and panels drawn from pupils, parents and staff all felt he would bring a wealth of knowledge and experience to Northampton International Academy. This experience will build on the good work already underway and support the school as it continues to progress and achieve positive outcomes for all of NIA's pupils.
Mr Serrao said: "I am delighted to have the opportunity to lead NIA on a shared journey to 'Outstanding'. The unique challenge of shaping an all-through successful school, is one I have enjoyed and one I feel I can continue to fulfil as part of the EMAT extended family.
"It was immediately evident from my visit and in conversations with members of the community, that an aspiration to establish the school as a beacon of excellence, belonging and unity exists and this hope, resonates strongly within me. "The belief that demography may not become destiny and that students should not have ceilings placed on their ability, has always been the foundation of my own educational ethos. I am resolute in my determination to work with you as we nurture and inspire our children to grow in character and wisdom and share in the joy that comes from understanding their place in the wider world."
Before Jane joined the school Fuzel Choudhury was already supporting the school community on an interim basis to help add leadership capacity and begin the improvement journey. Mr Choudhury will leave at the end of this term as having helped stabilise the school he is now moving on to his next challenge. Mr Choudhury said: "This has been a hugely rewarding assignment for me and the school community has embraced my leadership. Thanks to the staff and pupils at NIA and my colleagues at the East Midlands Academy Trust who all made me feel so welcome. I wish everyone the best for the future and I'm confident the school will continue to go from strength to strength."
About Martin Serrao
Martin's learning journey began on a notorious North London Estate and has included military service, electrical engineering and now education, which he says is by far the most challenging and the most rewarding. Having enjoyed every role, he has developed a comprehensive skill set which has prepared him for this unique and exciting challenge. This challenge embodies the reason he came to teaching, which is not just to inspire but to make a real and lasting impact in young people's hearts and in their lives.
Martin said: "I consider myself fortunate to have been able to work alongside exceptional educators in multicultural schools across the full range of effectiveness. I am proud to have brought about positive change in each of these settings, I am confident that these experiences have equipped me with the capability to take up this exciting role at NIA and will enable me to lead with integrity, vision and emotional intelligence."