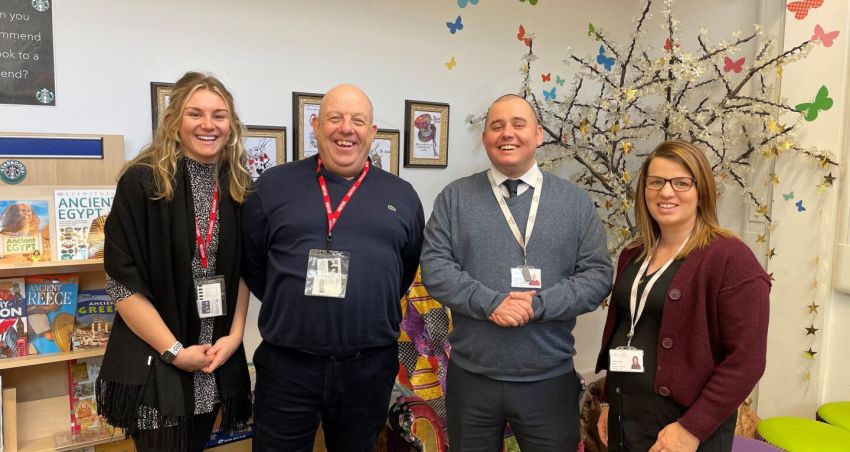 Education representatives from Jersey visited Northampton this week to learn how three schools are delivering inclusion and special educational needs and disability (SEND) services.
Their learning from the visit will be taken back to Jersey to help improve the provision in island schools.
The education professionals started their visit at Stimpson Avenue Academy to learn about the school works with pupils with English as an additional language as well as see how inclusion education working in a mainstream school.
They also visited Castle Academy to see Caterpillar Pod, its new specialist SEND unit for EYFS and KS1 children with communication and interaction difficulties which opened earlier this month. They finished their day with a tour of Northampton International Academy to learn about the school's SEND initiatives as well as meeting with special education needs and disability co-ordinators (SENDCos) from all three schools to share learning.
East Midlands Academy Trust chief executive Joshua Coleman said: "We were very pleased to welcome the representatives from the Jersey government to three of our schools this week.
"While Northampton and Jersey might be very different places, inclusion and SEND provision is a key focus for the Trust and we welcomed the opportunity to share our approach and experience in this area. "It was great to be able to show our Jersey colleagues the excellent work taking place in these schools and hope that the learning gained through the visit will help them to develop Jersey's provision within its own schools."