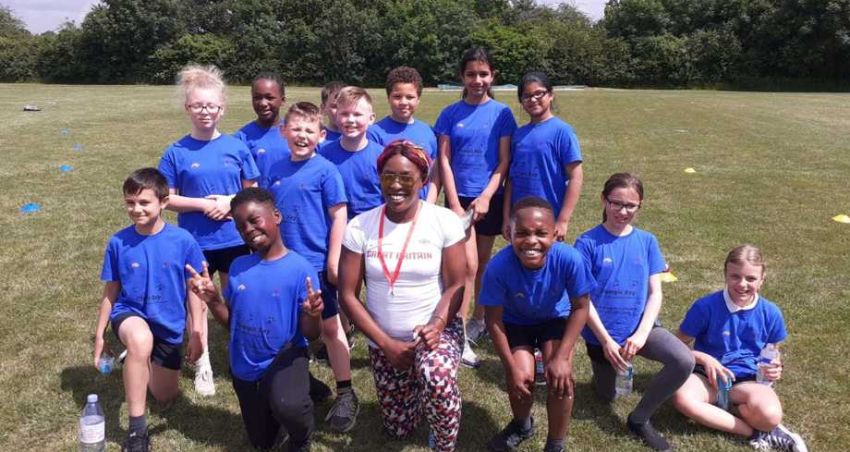 Around 200 pupils from the Trust's seven schools took on students from The Harefield Academy and two of its local primary schools in a fantastic timetable of athletics events ahead of this summer's Tokyo Olympics.
The competition saw five Olympic athletes turn out to support the pupils as they competed in a range of sporting and athletic events.
The competitors were delighted to have been cheered on by Joslyn Hoyte-Smith, Bronze medal-winning relay runner at Moscow 1980 and chair of the GB Olympian Association, Haig Oundjian, the sponsor of The Harefield Academy and 1971 European bronze medalist and a three-time British national figure skating champion, double Olympian and runner Marilyn Okoro, 200m runner Louise Collins who competed at the 1988 Seoul Olympics, and sprinter and former Harefield Academy pupil Rion Pierre.
The day's events included basketball, football, relays, long jump and a range of multi-sporting events for primary pupils.
The primary school to score the highest points and win the first ever primary trophy was Orchard Academy, while Prince William School took home the secondary winner's shield.
You can watch a recording of the live broadcast from the day on our YouTube channel below.