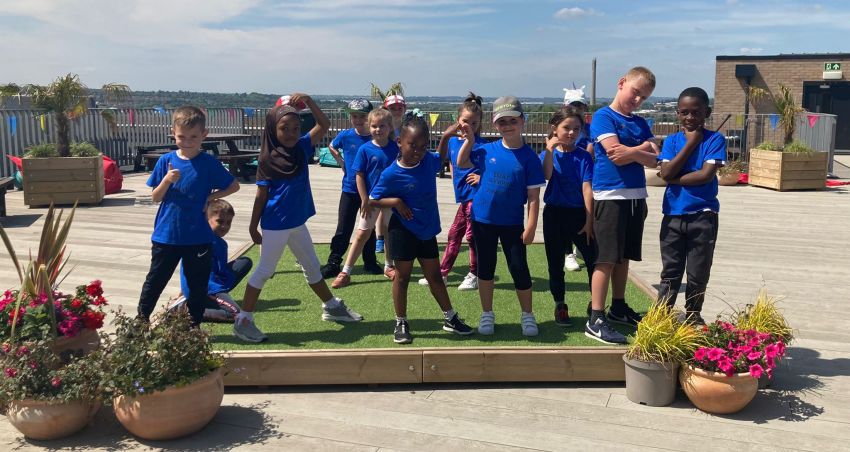 Primary school pupils from five trust schools - Stimpson Avenue Academy, Castle Academy, Northampton International Academy, Hardingstone Academy, Shepherdswell Academy - alongside pupils from Earl Spencer Primary School all took part in the #EMATOlympics Year 1 and 2 Games today (21 June 2022).
The Year 1 and 2 Games were held in the sports hall at Northampton International Academy and outside on the roof balcony.
During the morning they were able to take part in multi-games including balance bikes, thowing and catching and indoor archery as well as learning a dance with pupils from a different school. The afternoon was all about athletics with relay races, long jump, jumping activities and lots more.
They were joined by Deaflympics athlete Rebecca Oluchi who was on hand to cheer them on.
The event is part of the East Midlands Academy Trust Olympics which is taking place during June.