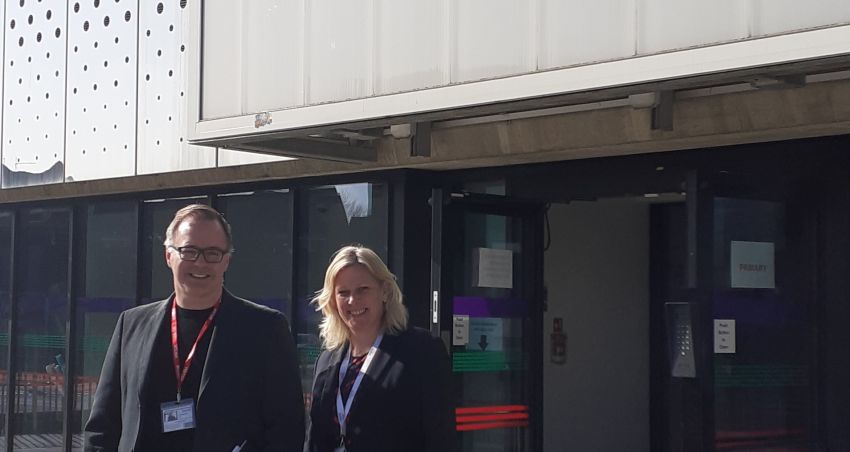 Education expert Tom Bennett OBE visited Northampton International Academy today.
Tom is the lead behaviour advisor to the Department of Education and leads their Behaviour Hubs project, a three-year programme to improve pupil behaviour. He's also the director and founder of researchED and runs Tom Bennett Training which provides training to schools, school leaders and classroom practitioners.
He spent a busy day at the school meeting with pupils and staff to find out more about life at NIA and finished off his visit with a whole staff training session on school culture and pupil behaviour. It is great to have someone with Tom's expertise, knowledge and background supporting the school on its journey.
Tom Bennett said: "It's been a real pleasure spending a day observing NIA and offering advice and training to staff and leaders. I get a strong sense that the leadership team are aware of the need to restructure and really focus on building their culture back after the pandemic."