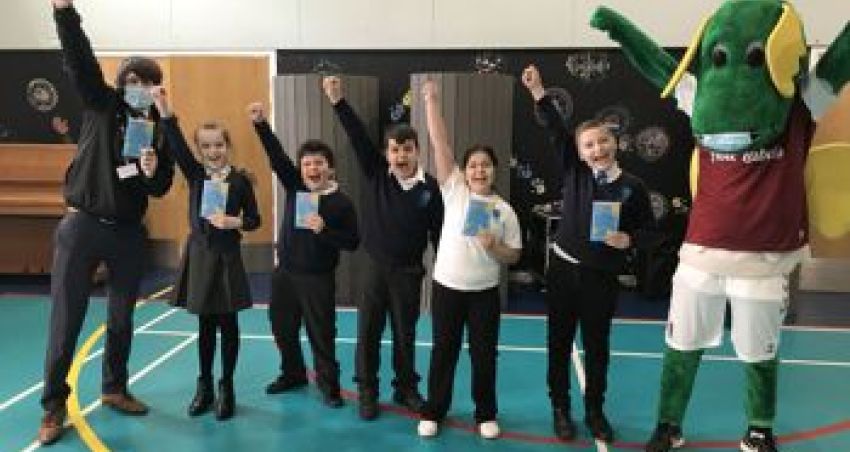 Pupils at Stimpson Avenue Academy hosted a visit from Northampton Town Football Club mascot Clarence the Dragon as part of a scheme to encourage the children to read.
Clarence was joined by Damon Fox, the schools and business development manager for NTFC Community Trust, who together donated football-related storybooks to 20 specially-selected pupils.
Clarence Year 4 (1)The scheme is a partnership between NTFC Community Trust and the National Literacy Trust. It aims to support pupils to develop their reading skills and improve their confidence and enjoyment of reading, particularly focussing on pupils who may not be as confident when reading aloud.
Stimpson Avenue head of school Luci Clapton said: "The children were delighted to receive a visit from Clarence the Dragon and enjoyed having their photograph taken with him and asking him some questions.
"This is a fantastic initiative to inspire a love of reading in our pupils and encourage them to read for pleasure. We are very grateful for the donation from the National Literacy Trust."